The main material of polishing wheel is cloth, used for polishing mechanical wheel. Polishing wheel, made of linen, cotton cloth, non-woven cloth, pile cloth, denim, miscellaneous cloth and linen wheel, nylon wheel, sand wheel, etc., are used for various polishing tools. We have two more products, the rough cloth wheel and the polished cloth wheel. Rough cloth wheel can have coarse cotton cloth wheel, labor cloth wheel, swordsman wheel, nylon wheel, sand cloth wheel, yellow cloth wheel. Most of the fine cloth wheels are pure white fine cloth wheel, horse wool wheel, deer leather wheel.
Product features:
1. An irregular wrinkle.
2. Polishing paste and paste with excellent adsorbability.
3. In the polishing process to play a cooling effect.
4. Applicable to high and low drop difference, and at low speed operation.
Performance and application:
- Shoe industry: roughing machine aluminum brown wheel, grinding machine horse wool wheel, pig sideburns, glue-coated sun brush, polishing cotton cloth wheel, cotton cloth sheet, duster brush, etc.
- Wood industry: all kinds of sanding machines at home and abroad. Brush roller and brush, etc.
- Furniture: polished cloth wheel, brown brush, paint brush, sword bar, etc.
- Machine tool industry: numerical control turret punch brush, etc.
- Polishing industry: various wool wheels, cloth wheels, brown wheels, cloth sheets, steel wheels and polishing equipment.
Specifications: a variety of sizes. Common specifications: 3 (75mm) inches x 50, 4-inch (100mm) × 50, 5-inch (125mm) × 50, 6-inch (150mm) × 50, 8-inch (180mm) × 50. 10-inch (200MM) * 50, 12-inch * 50, 14-inch * 50 or can be customized according to your requirements.
usage method:
In order to improve the use effect, the polishing wheel required by the polishing machine should be made up with the requirements in terms of material and size. Polishing machine motor power determines the size of the polishing wheel, the motor shaft must be matched with the diameter of the polishing wheel. Place the polishing wheel in the center of the shaft and tighten it with a wrench. The uniform surface speed of the polishing wheel can improve the polishing effect, so if the polishing wheel is equipped with a smaller motor, the linear velocity will decrease a lot when polishing, and the polishing effect will be affected.

Product details: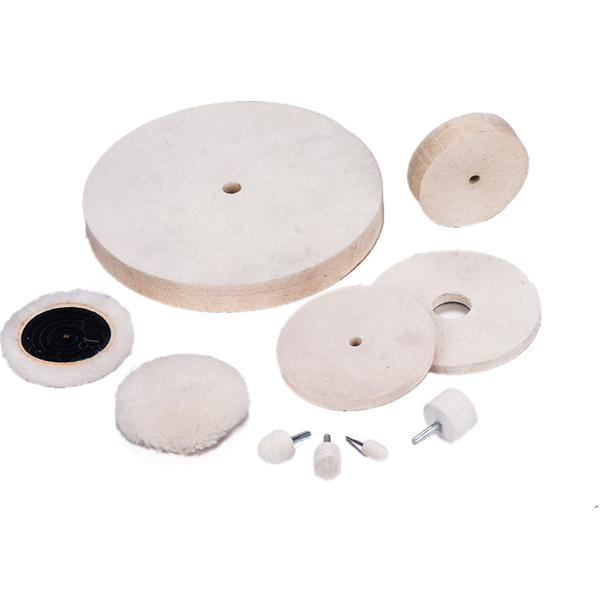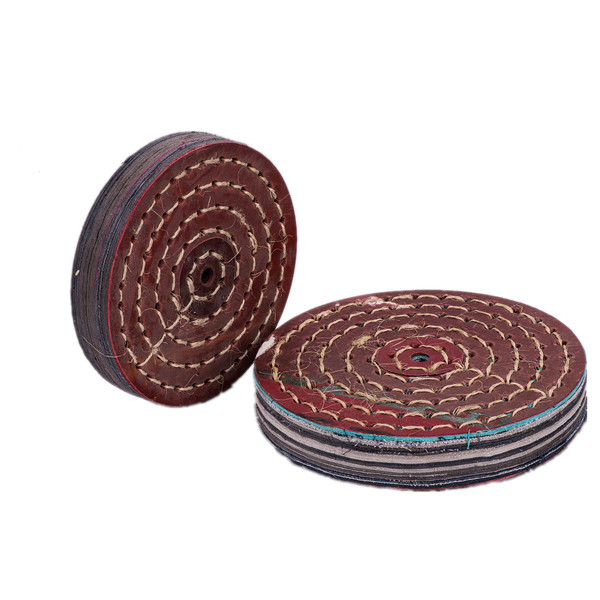 Use and custody:
1. please place in a dry, ventilated place.
2. Please seal the box when it is not in use and place it on the shelf or not directly on the floor.
3. Please check if the product is damaged before use.
Company Profile: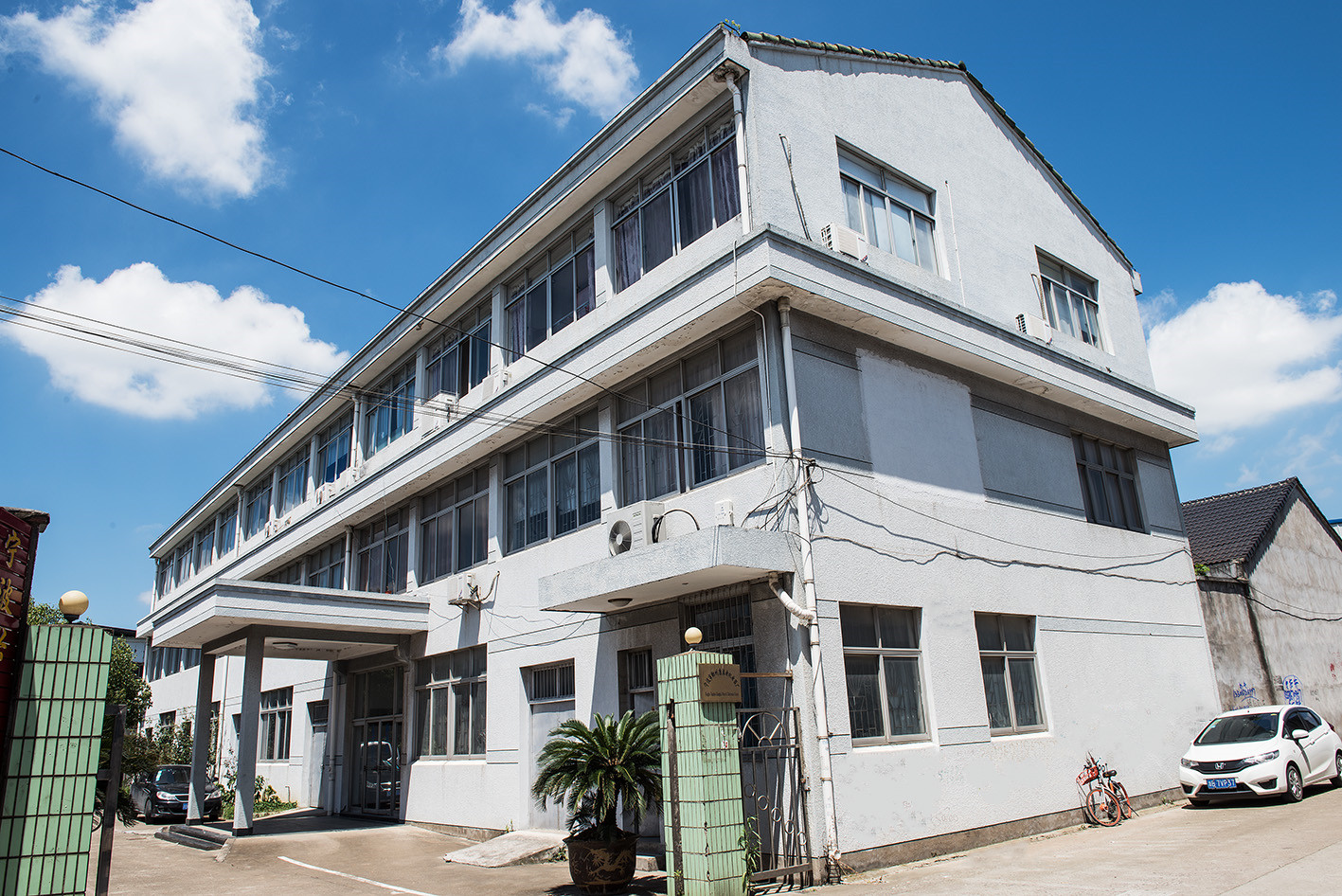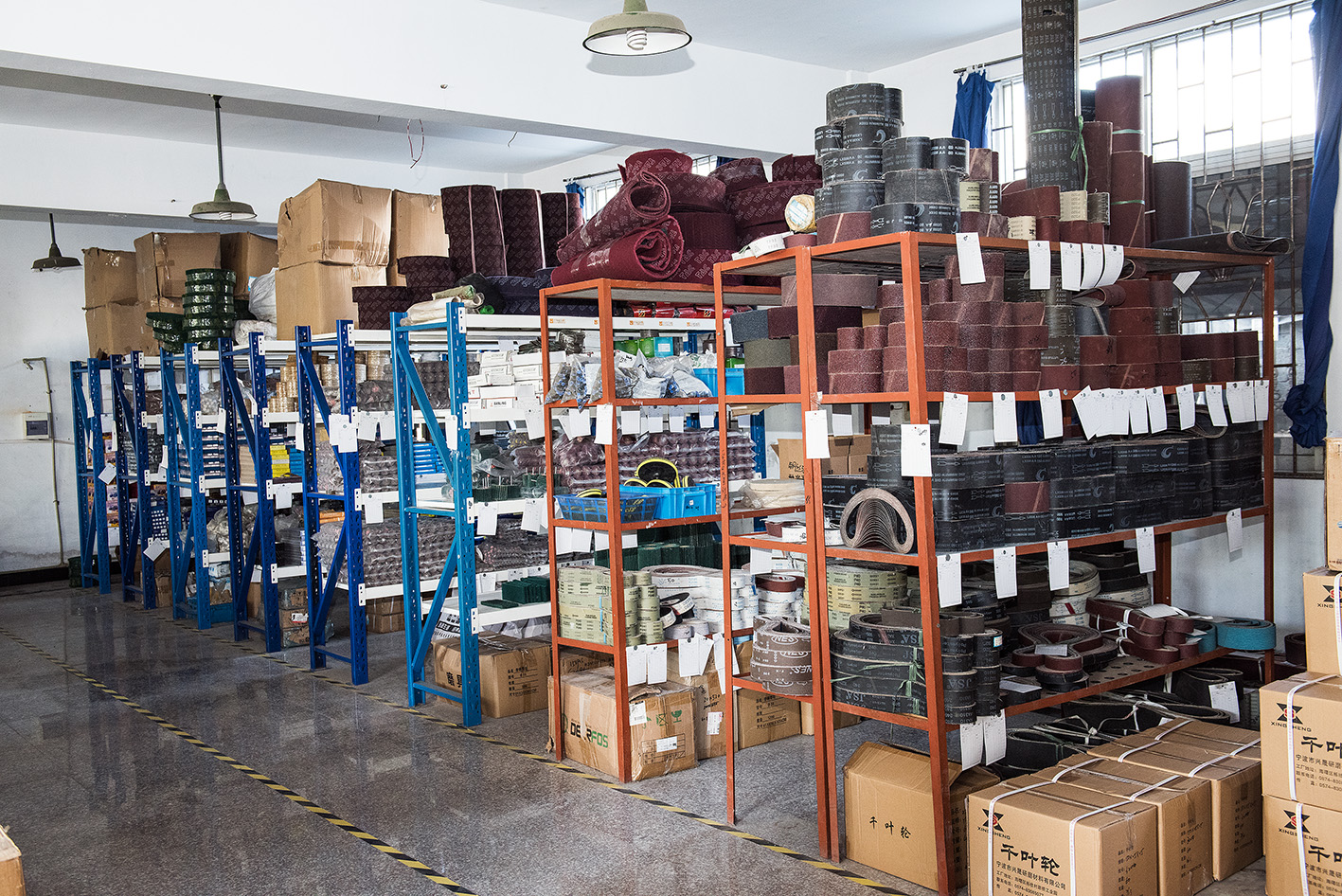 Our company is a professional company engaged in the production and sales of abrasive abrasives. Professional production and sales wholesale: ceramic Grinding Wheel, resin grinding wheel, rubber grinding wheel, Diamond Grinding Wheel and cutting pieces, grinding pieces, nylon wheel, kaleidoscope, louverleaf wheel, linen wheel, cloth wheel, cashmere wheel, copper (iron, steel) wire wheel, sand paper, sand sheet, Polishing paste, non-woven cloth, grinding head, etc. A variety of brands, to meet all kinds of machine tools polishing and grinding manufacturing use and demand. The wheel products sold have advanced production technology, scientific enterprise management, safe and reliable product quality and honest service attitude, to provide customers with more high-quality products and grinding services, professional production and supply of grinding products.

Looking for ideal Glossy Polishing Cloth Wheel Manufacturer & supplier ? We have a wide selection at great prices to help you get creative. All the Coarse Light Cloth Wheel are quality guaranteed. We are China Origin Factory of Coarse Light Polishing Cloth Wheel. If you have any question, please feel free to contact us.
Product Categories : Abrasive & Grinding Tool