Plastic injection molding has tight tolerances and repeatability and is ideal for high volume production of plastic molded parts. Injection molded plastic parts can be manufactured using a wide range of thermoplastic polymers, resins and elastomers, making it an ideal and cost-effective process for various industries and applications.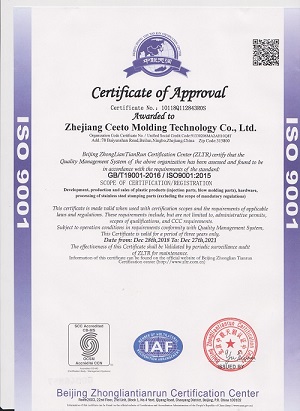 We are ISO 9001:2015 certified for medical injection molding for all types of components and assemblies and have the expertise working with a wide range of medical grade plastics and injection molding processes. Metal stamping molds design and manufacturing and stainless steel products production.
Stainless steel products refers to Automobile Stainless Steel Accessories, Electronic and Electrical Stainless Steel Products, Garden Farming Stainless Steel Tools, Household and Beer Bar Stainless Steel Bucket, Industrial Application Stainless Steel Products, Kitchen Cooker Stainless Steel Pot, kitchen Ware Stamping Mould, Sanitary Appliance Stamping Mould, Stainless steel Bathroom Pendant, Water Heater and Water Purifier Inner Tank etc.
Plastic injection molds business scope refers to Automotive field, home appliance field, daily commodity field etc.