Plastic Injection Mold Design For Laptop Fan

Here refers to a Laptop Plastic Fan Housing Plastic Injection mold and molding product Dimension is 80.0mm x 80.0mm x 20.0mm, plastic material is ABS, shrinkage rate is 1.005, product weight is 21.9g, wall thickness of the whole product is not even , the thinnest area in the middle is 1.2mm, the thickest area in the edge is 2.2mm. According to usage of this product, all kinds of defects are not allowed. Ceeto company has many years in designing and building plastic injection molds, products refers to thin-wall plastic containers, plastic crate box injection mold, plastic pallet molds, plastic pot molds, plastic flower pot molds and so on. Therefore, regarding plastic fan injection mold, much attention must be paid to design and manufacture this kind of plastic injection molds.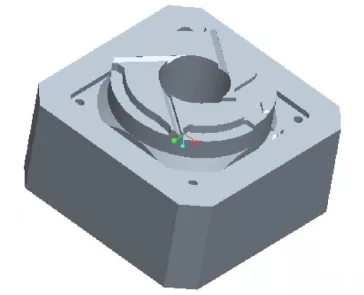 In addition to dimensional tolerance, there are geometric tolerances such as parallelism, so the surface of plastic parts must be flat, not deformed. The center hole also requires the verticality of the plane, which will affect the dynamic balance when the fan rotates.
Outside Contour of this product is square shape, inner contour is round shape, There is a fixing screw hole at each corner, in which two diagonal rib support, the other two diagonal for column support, around the side they have undercuts, which need side parting and core-pulling mechanism design on plastic mold design, mold design difficulty lies in the reasonable design of the gate and runner in order to avoid the plastic deformation. The second difficulty lies in the rational design of side parting and core-pulling mechanism. After analysis, the whole plastic part need two Haval slider in order to have smoothly demoulding.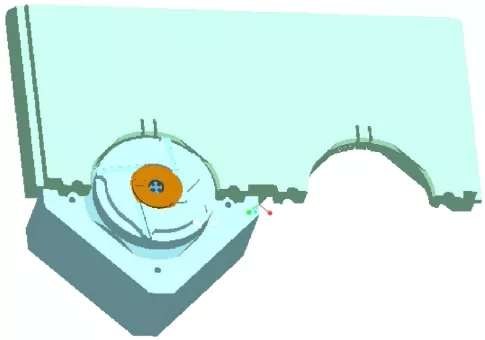 Mold Design Critical Points
Part position in plastic injection mold: As per Fan Housing plastic part feature and dimension and discussion, we consider 2 cavity mold struction, mold base is LKMDCI4050 standard base.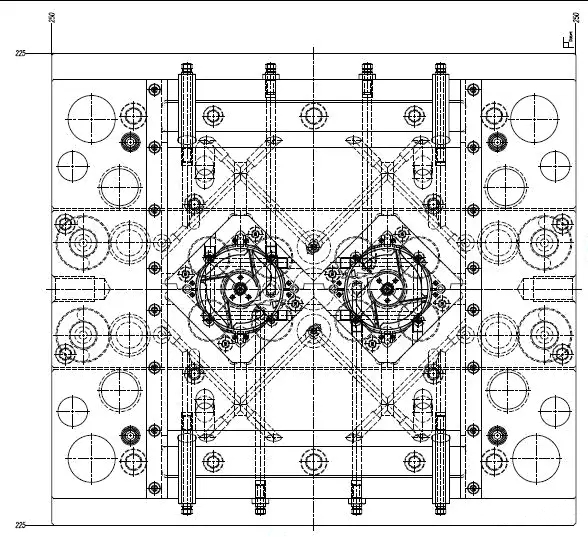 Type of gate: It`s difficult for filling because of thin thickness in the middle of Fan Housing Plastic Product, so plastic injection mold need 4 gates for better filling, 4 point gates in the top of plastic product.
Demoulding by ejector pins are considered and see below for ejection pins layout.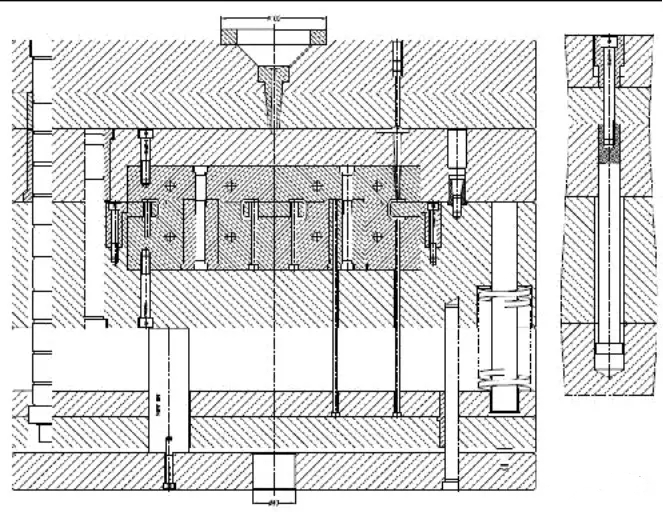 Cooling circuit design: Mold cavity, core and sliders must be having cooling lines, see below.
Side parting and Core-pulling design: According to feature of plastic product, slider is designed back Haval slider, parting line of two sliders is plane of connection of two bosses`s axis in the head of plastic part. In order to guarantee precision of these two sliders, interlock design must be used between these two siders. Slider is driven for angle guide pin, angle guide pin angle is 23゜, the wideth of slider is too big as well as much plastic around it, slider in side position need more locking force.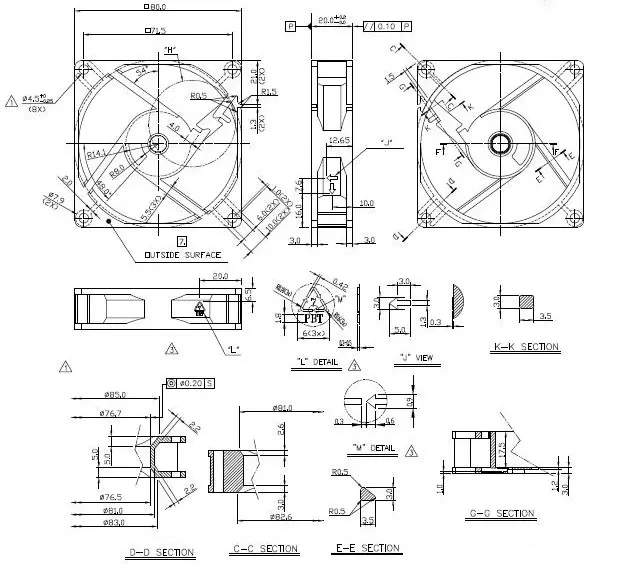 Backhol feature must be design in the bottom of the wedge. The angle and machining precision must be the same for these two angle guide pins to avoid not working well for these two sliders.
Plastic pieces of the structure and the direction of the slider determines the position in the Plastic Injection Mould which is tilted 45 ゜ , tilt 45 degrees in the horizontal in the design of the plastic fan mold to make outline, the advantages of this plastic injection mold design is that the mould structure is compact and more important is the shape of the plastic is the same as that of mold core block, it is easy for processing and mould size detection.