This refers to Plastic Crate Injection Mould Ejection System, all thermoplastic materials contract as they solidify, which means that the molding will shrink on to the core which forms it. The ejector grid is that part of the crate injection mould which supports the mould plate and provides a space into which the ejector plate assembly can be fitted and operated. The grid normally consists of a back plate ( clamp plate ) on to which is mounted a number of conveniently shaped " support blocks ".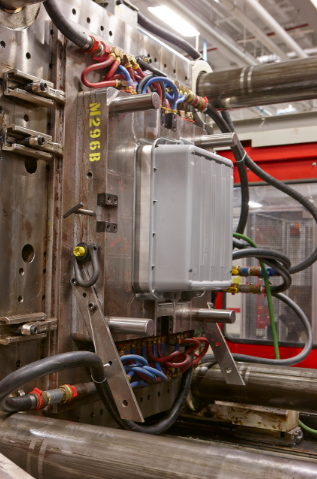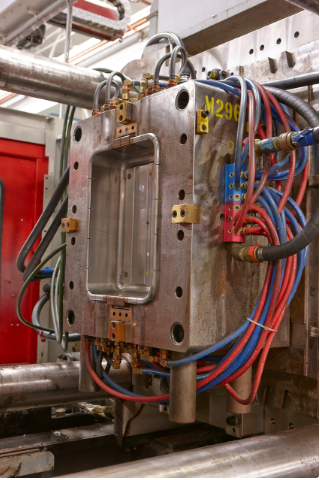 There are three alternative designs:
1, The in-line ejector grid

2, The frame-type ejector grid

3, The circular support block gird
In-line ejector grid: This consisits of two rectangular support blocks mounted on a back plate. The ejector plate assembly, shown in chain-dotted lines, is accommodated in the parallel space between the two support blocks. The position of the mould plate is also indicated in chain-dotted lines for reference. The design as illustrated is quite suitable for small plastic crate injection mould where the overall size of ejector plate assembly does not necessitate the support blocks being fitted a great distance apart.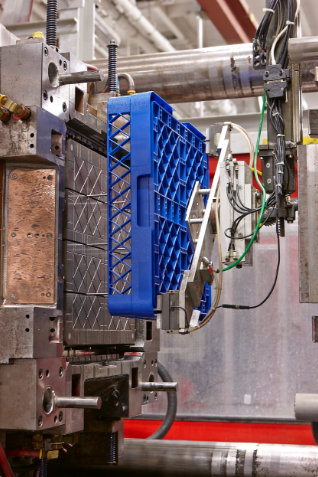 When this situation does arise, however, unless the mould plate is made reasonably thick there is the probability that the mould plate will be distorted by the injection force. To avoid the necessity of incorporating a thick, and therefore heavy, mould plate, extra support blocks are often added in the central region of the plastic crate injection mould.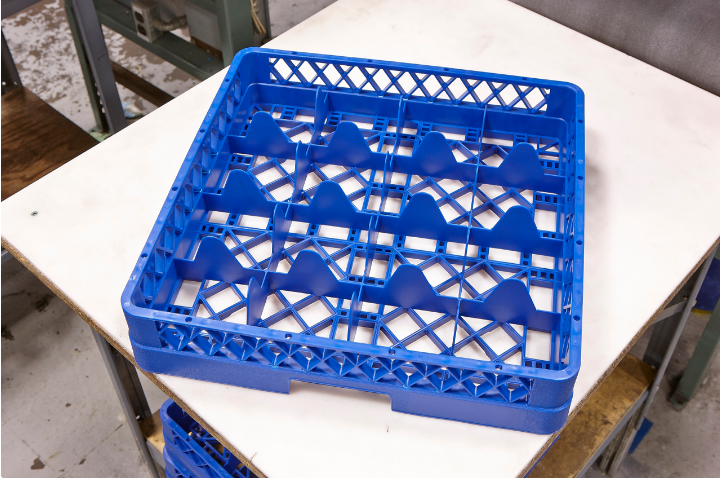 The extra support can take the form of additional rectangular support block fitted parallel to the outer pair. The ejector assembly used in conjunction with this type of ejector grid is shown in chain-dotted lines. It consists essentially of bars which extend completely across the mould and which are coupled together by a corss-bar at either end.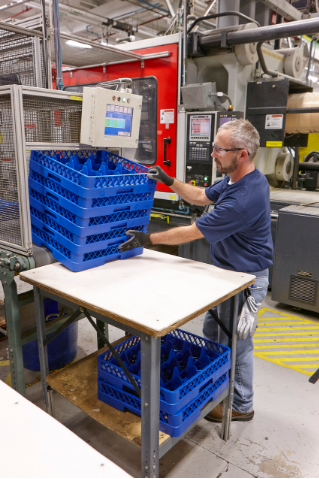 All of the mould systems which are available as standards are based upon the in-line arrangement. Now while relatively thick mould plates are incorporated in these mould units, it is essential to incorporate extra local support pillars if the applied injection force to be encounted is likely to be excessive. Note that for practical reasons the standard mould unit manufacturers space the support blocks relatively wide apart in order to encompass the greatest effective ejection area.